Springing Into Fashion.
8:15 AM
Spring is clearly here and with that being said, we need to talk about the latest fashion trends for the season because I have been waiting for this warm weather. I think with the Spring weather comes bright neon colors, fun and playful prints, flirty and flowing dresses, etc. Now let's get into what we shall see this spring...

Prints. Prints is something that rarely goes out of style and these days we are mixing prints, polka dots with strips, leopard with giraffe, you name we are doing it. However, Spring is all about the tropics and the floral prints, right?




I threw in a few pictures so you Bombshells can see what I am talking about when it comes to tropical and floral prints in the spring time. I love this aspect about Spring because it is all about nature and feeling girly. Not only that, but it makes you wardrobe very chic and not so banal... if you know what I mean.

Even if you are not the type of person who likes to step outside of the box, this lets you live a little and also turns a few heads at the same time.

Neon Fashion. Now that Winter is over, it is time to get out of all the dull colors and brighten you life a little. Being that Spring is here you can wear all the bright colors you want. Bright colors allow you to be playful and young (not that you are old) at the same time. Neon colors allow you to be seen and known without saying a word.




Pastel Fashion. Now even though neon fashion allows you to be seen and not heard, pastel fashion allows you to be sweet, subtle, and delicate. Delicate colors allow you to tone it down a bit, if you just don't want to step outside into the crowd.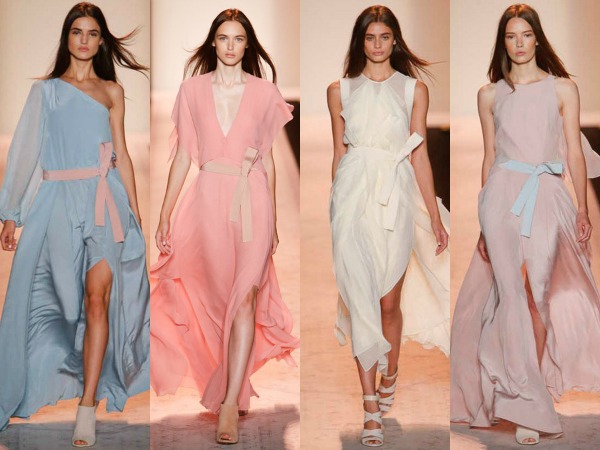 If you like my ideas on Spring fashion for 2015, just leave a comment below....