Buy n Brag: Steve Madden Pumps
10:52 PM
Hey Bombshells, today I am bringing something new and different to the blog and that is anew Buy and Brag series, which is similar to shop and share. However, I wanted to put a new twist on the name. Buy and Brag really is a quick post for my Bombshells to get a chance to go out there and purchase an item they like without waiting forever for me to post it, and then it's sold out.
Today's Buy and Brag is all about these Steve Madden Pump I love sooooo much. These pumps are a sued material and the heel and height of the pump is to about 4 ½ to 5 inches (you all know I like height in my heels). The heels remind and give the feeling of the So Kate pumps Christian Loubotin (except without the red bottoms), which is why I ran and purchased these heels the minute I saw them at Belk. These shoes are originally $100 but are on sale at Belk for $62; now tell me that's not a good bargain.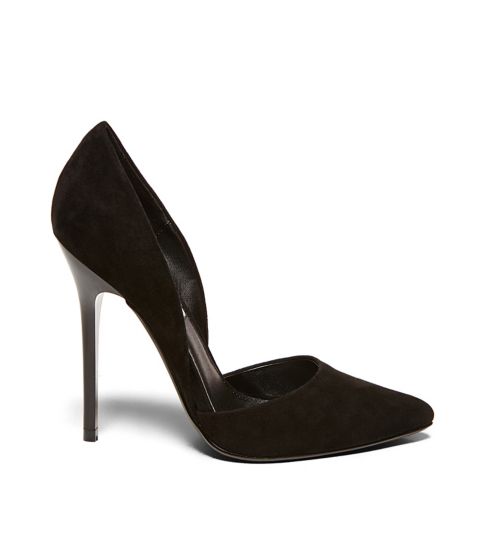 So enough with the bragging, I thought if you Bombshells really feel in love with the pump, that you would want to get out and grab it before it was too late and especially at that sell price!!
Tell me what you guys think about the new Buy and Brag Series in the comments below!